Remplacement biofilter
Back to news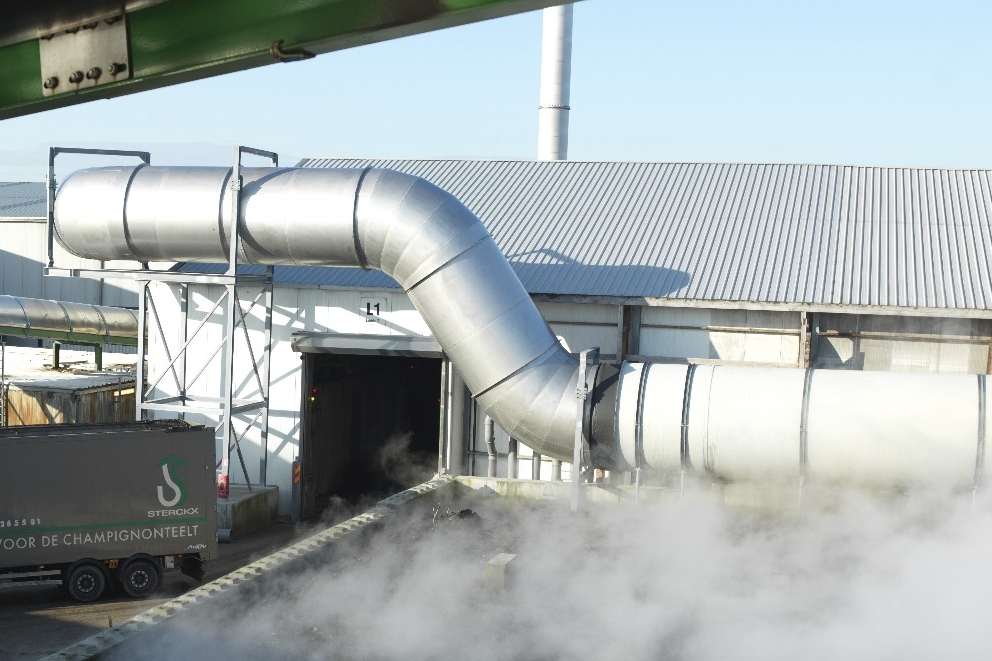 22/06/2015
---
In the summer of 2011, our company NV Karel Sterckx started using a biofilter to put an end to the company's odour emissions that caused odour complaints mainly to the south of the company.
The biofilter that was installed was a very innovative one. Not only because it was the largest operating filter in Flanders at that time but also because the air distribution across the filter was quite innovative and therefore very even. In order to maintain the high efficiency, the operation of the biofilter was checked each quarter by a specialized company, which also provided advice on any adjustments to be made. This follow-up showed that the filter material is now due for replacement. After four years of proper operation, the material will be excavated and replaced with new material.


In order to reduce the odour emissions during these works, we opt to replace the modular filter in parts. This opportunity will also be used to increase the useful biofilter area with another 750 m². This additional filter capacity will be utilized to purify the process air of two new composting bunkers that are now under construction. These were licensed last year and will be taken into use this autumn.


The company NV Karel Sterckx asks for the understanding of the neighbourhood for this necessary replacement of the biofilm material and for all the possible temporary odour emissions this may entail. We will do everything to make sure the replacement in parts goes as smoothly as possible.

The start of the works is scheduled for Monday 22 June. If everything goes according to plan, these activities will be finished within four weeks, i.e. before the construction leave. This replacement involves a cost of over 200,000 euros.