Windmills at Sterckx
Back to news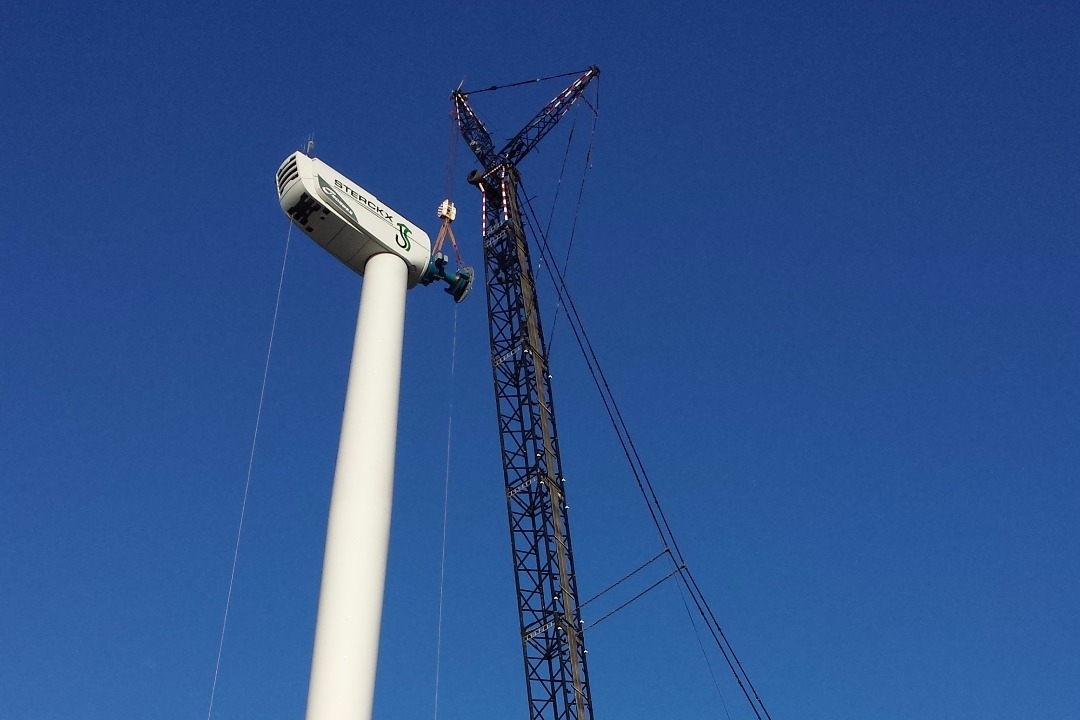 13/03/2014
---
Sterckx invests in two wind turbines. The first one will be installed at our own site, the second in the nearby industrial area "De Pilders". The wind park will jointly contain five windmills.


The turbines have a hub height of 100 m. The rotor blades have a diameter of 90 m which brings the tip height to 145 m. Each windmill has a power of 2.5 MW. The expected average return is 5,000 MWh per year. Click here for a brief description.
The technicians and fanatic enthusiasts can find a detailed explanation here. The return of the wind turbine on the Sterckx site will be split: 90% of the return will be deployed for own use, 10% will be placed on the public network.